 Want to improve your hygiene practices in your institution?
Choose HygiMed to assist you.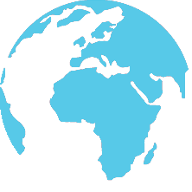 HygiMed provides evidence-based expertise in hospital hygiene.
HygiMed is your partner of choice to help implement an effective infection prevention and control programme in your healthcare institution according to your specific needs.
HygiMed encourages each hospital and each clinic to appoint at least one healthcare worker as chief of hand hygiene promotion and proposes a "Hand Hygiene Referent" training course.
HygiMed awards the NOSOhands Quality Label for Hand Hygiene to hospitals and clinics worldwide which demonstrate high standards of hand hygiene practices in healthcare.