The Quality Label for Hand Hygiene
The NOSOhands Label is awarded by HygiMed to hospitals and clinics worldwide which demonstrate high standards of hand hygiene practices in healthcare.
The NOSOhands Label refers to a list of criteria based on the WHO Multimodal Hand Hygiene Improvement Strategy. These criteria have been defined by a consensus of international experts in the field of infection prevention and control.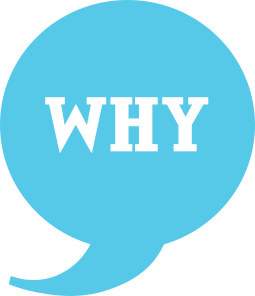 SHOULD YOUR HOSPITAL GET THE NOSOHANDS LABEL?
IMPROVE PATIENT SAFETY
The safety of your patients is certainly the top priority in your institution. Hand hygiene is known to be the most effective way to reduce healthcare-associated infections and therefore improve patient safety. Implementing the measures required by the NOSOhands label will ensure that your institution has everything in place for optimal hand hygiene practices.
STAND OUT FROM OTHER HOSPITALS
The healthcare industry can be competitive and under a lot of scrutiny from governments and insurance companies. The NOSOhands label shows your commitment to improve the quality of the care you provide and demonstrates the transparency of your institution, thus standing out from other hospitals.
GAIN THE TRUST OF YOUR PATIENTS
Patients nowadays want to be empowered and choose the best available care. They are increasingly concerned about getting a healthcare-associated infection during their hospital stay. The NOSOhands label will help you gain the trust of your patients regarding their safety in your institution.
REDUCE COSTS
Healthcare-associated infections can be a significant financial burden for your institution by unnecessarily extending the stay of your patients. The NOSOhands label will help you reduce costs by implementing an effective hand hygiene promotion strategy or by providing an independent verification of the effectiveness of measures already in place in your institution.
HELP HOSPITALS IN DEVELOPING COUNTRIES
HygiMed is committed to helping hospitals in developing countries fulfil the criteria of the NOSOhands label. To achieve this aim, a small percentage of its revenue will be allocated to a special fund for this purpose. Get the label and be a part of it!
TO OBTAIN THE NOSOHANDS LABEL IN 5 STEPS

1 | Submit the WHO "Hand Hygiene Self-Assessment Framework"

HygiMed will evaluate your submission at no cost to determine if your institution has the potential to obtain the NOSOhands label.

2 | Register for the NOSOhands certification procedure

When HygiMed has verified that your institution meets the conditions for admission, you will receive all the information to register.

3 | Submit the supporting documentation

HygiMed will provide you with the list of documents required by the certification procedure, as well as templates.

4 | Get ready for an on-site audit

HygiMed will mandate two international experts in infection prevention and control to conduct an audit in your institution on the agreed date.

5 | Join the circle of hospitals certified with the NOSOhands label

When HygiMed has verified that your institution meets all the criteria, it will be awarded the NOSOhands certificate. This certificate is valid for 3 years.